Your perfect MTM supplier.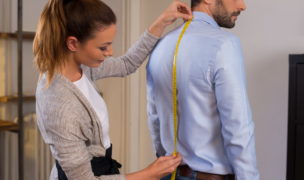 Production of men´s made to measure shirts and suits for our wholesale partners. We provide a…
read more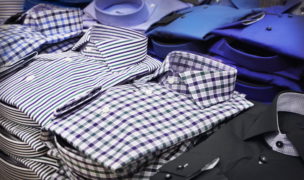 A wide range of possibilities of serial clothing production, e.g. for retail. The production can be…
read more
KLEMON FASHION company is a family company established in 1990 with a wide range of products and services for clothing production with the specialisation on small series production and made to measure production. We provide clothing production capacity for the production of products for our wholesale partners within their private fashion brands or clothes for their employees. The long existence of the company, its experience and family background commit us and more than 120 of our employees to do the best for achieving the highest quality level of clothing production and customer service.
26 years
of experienceMade in EU
Home is home.Personal
approachQuality without
compromiseTime is
pricelessWide range
of products
Tradition is a commitment
26 years of existence of the company and rich experience are the condition for high level of quality and services and an excellent base for continual innovations and searching for new ways.
Home is home.
We consider the European Union to be our common home and living space, where people can trade, transport, responsibly produce, make themselves understood and where the rules are respected.
Every person is unique
There are not people alike in the world, nor customers. Every society has a different culture, fashion and needs. We try to understand the needs of our customers with the maximum empathy and provide an adequate solution.
Quality without compromise
Flawless processing, a high level of checkout as well as quick troubleshooting is the matter of course. We constantly think about a way to make things better.
Time is priceless
The speed of production is an important factor. We know that time is short and customers are impatient. If possible we try to provide the quickest delivery times of orders and to flexibly react on the delivery requirements of our clients.
Entire wardrobe under one roof
A wide technological range enable us to provide various products of formal and leisure style, men´s and women´s fashion especially by the means of processing woven materials as well as knitted materials, even though in smaller extent.